UV / Visible Spot Cure Systems (Wide Spectrum)

Omnicure S2000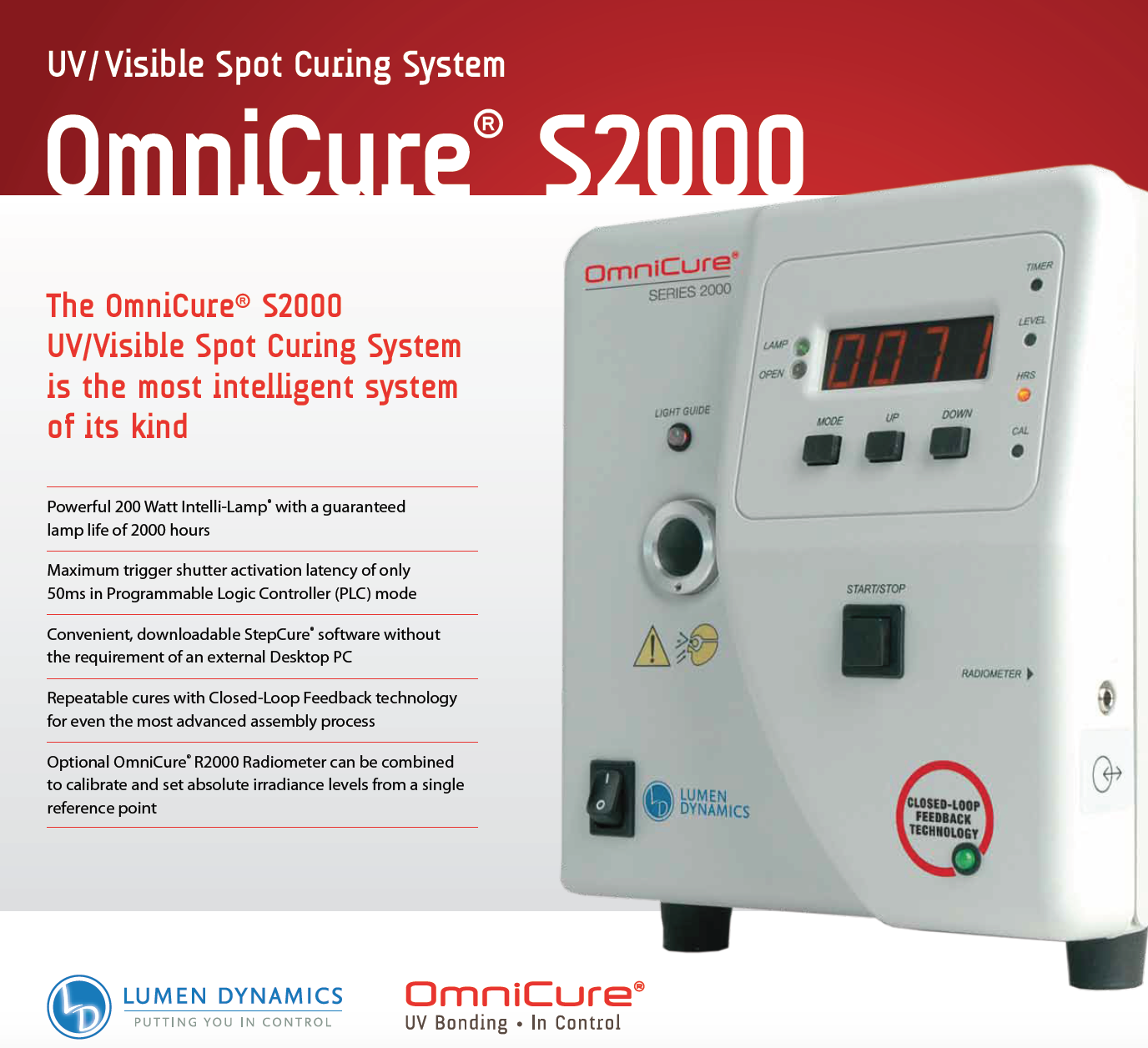 Closed-Loop Feedback for your critical curing process..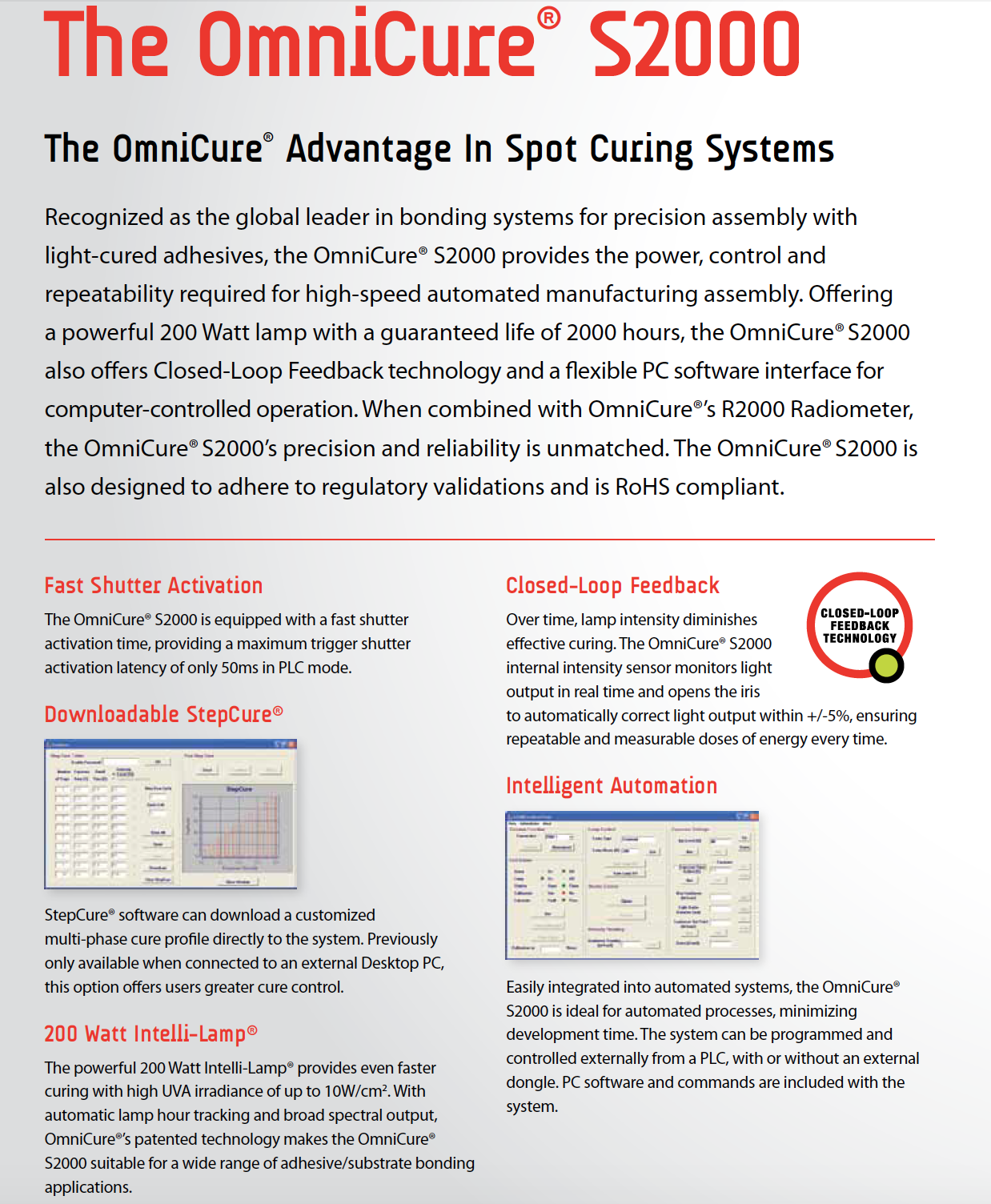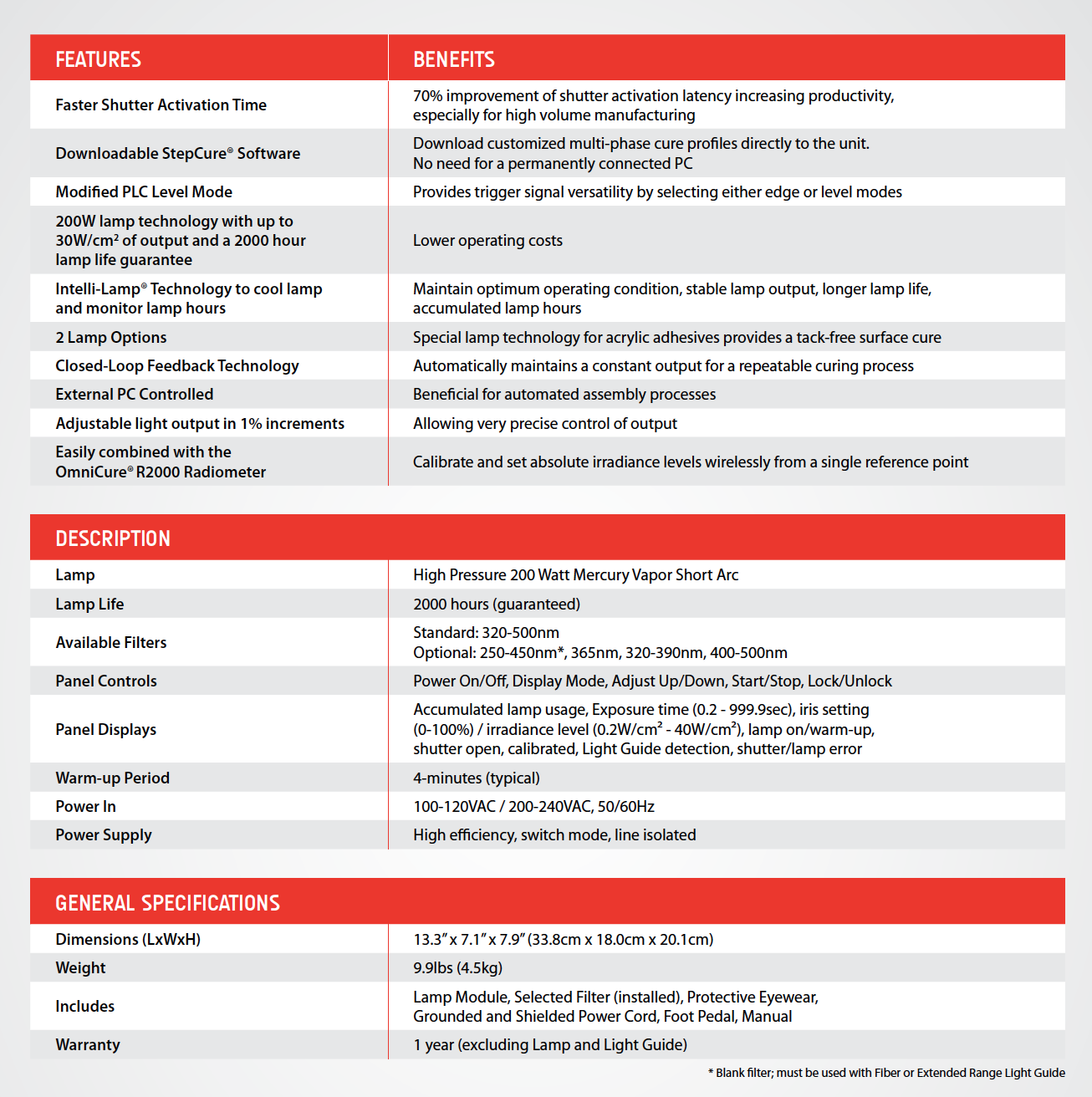 Omnicure S1500 - 200W of Power without Closed-Loop Feedback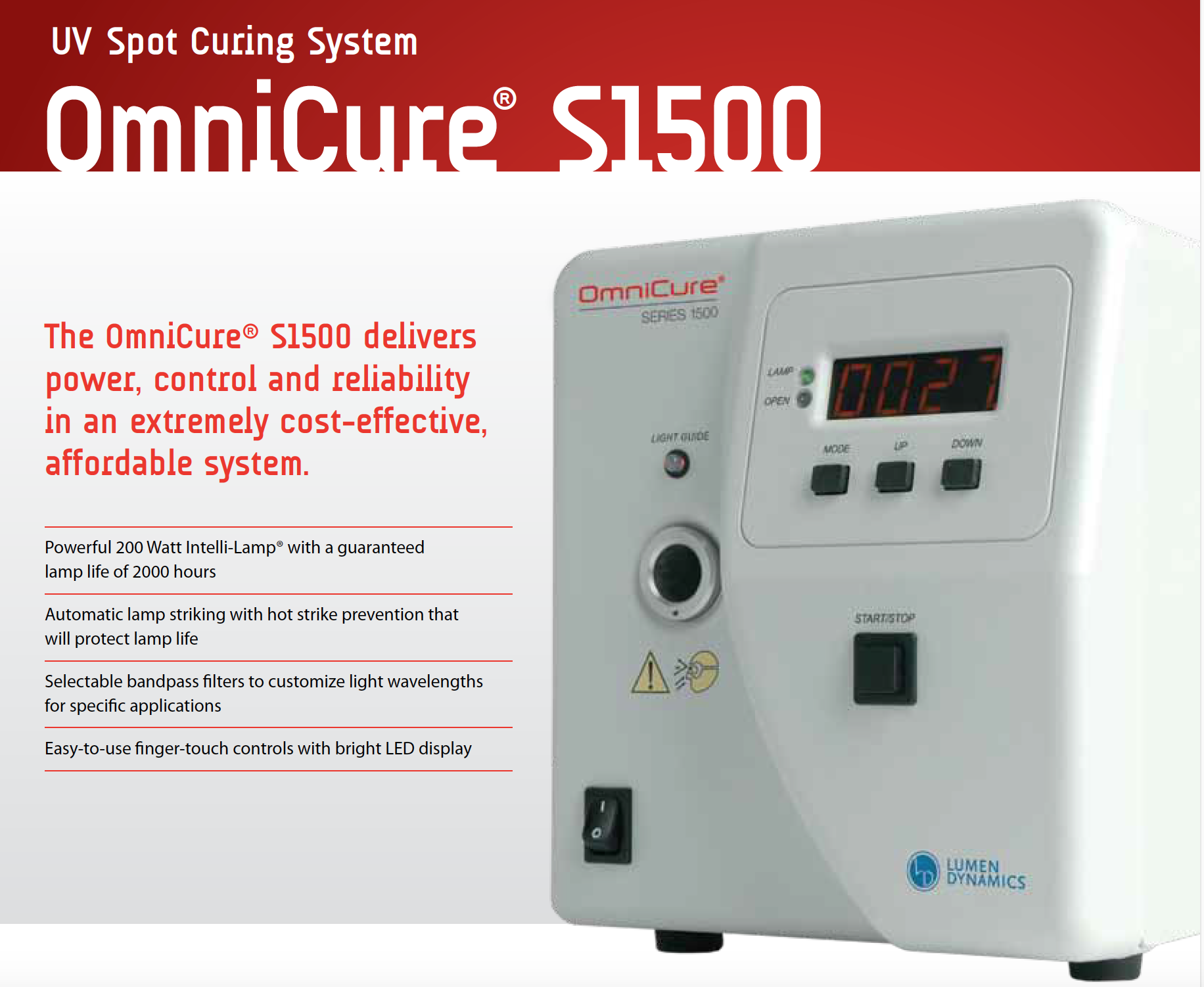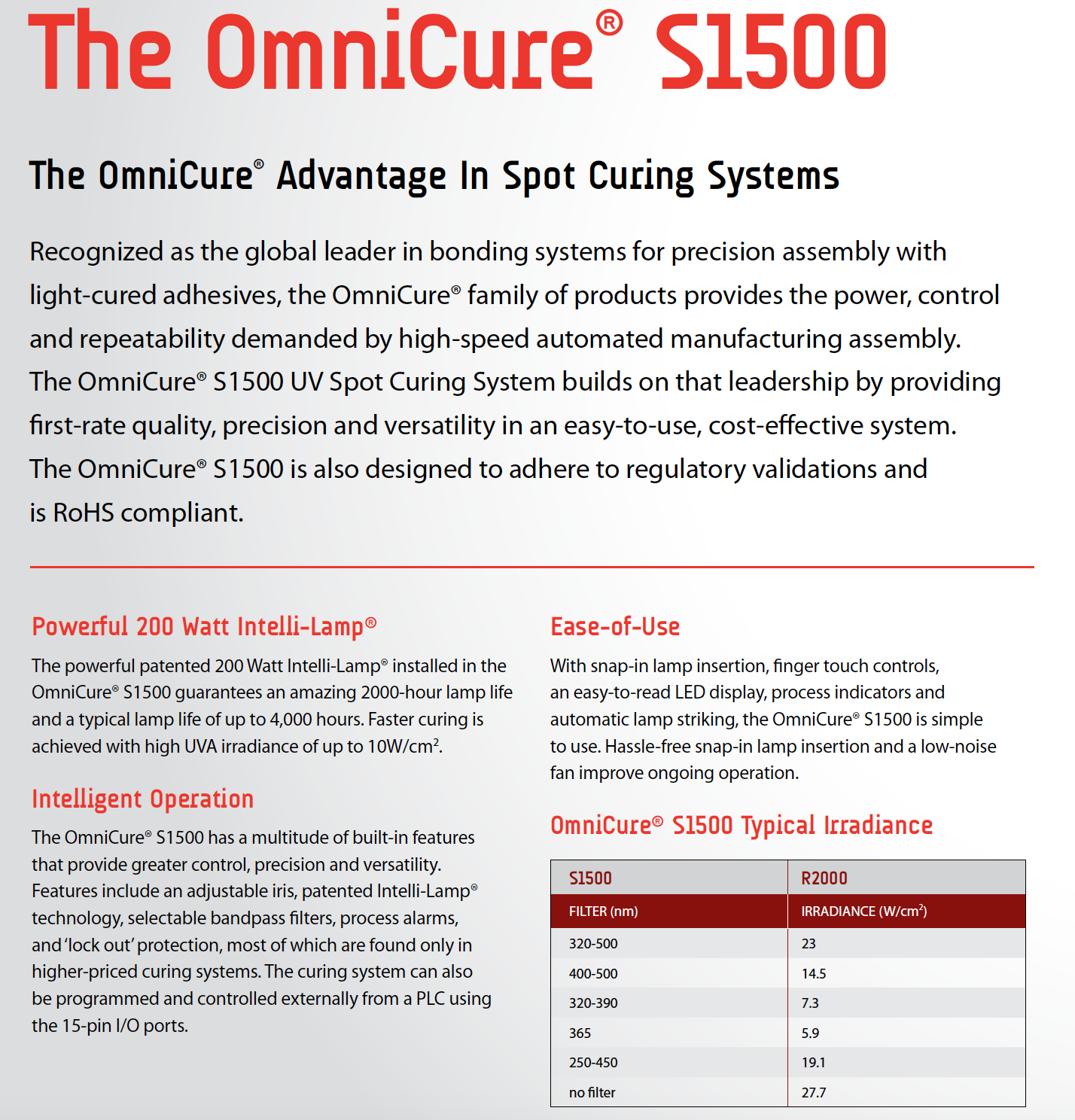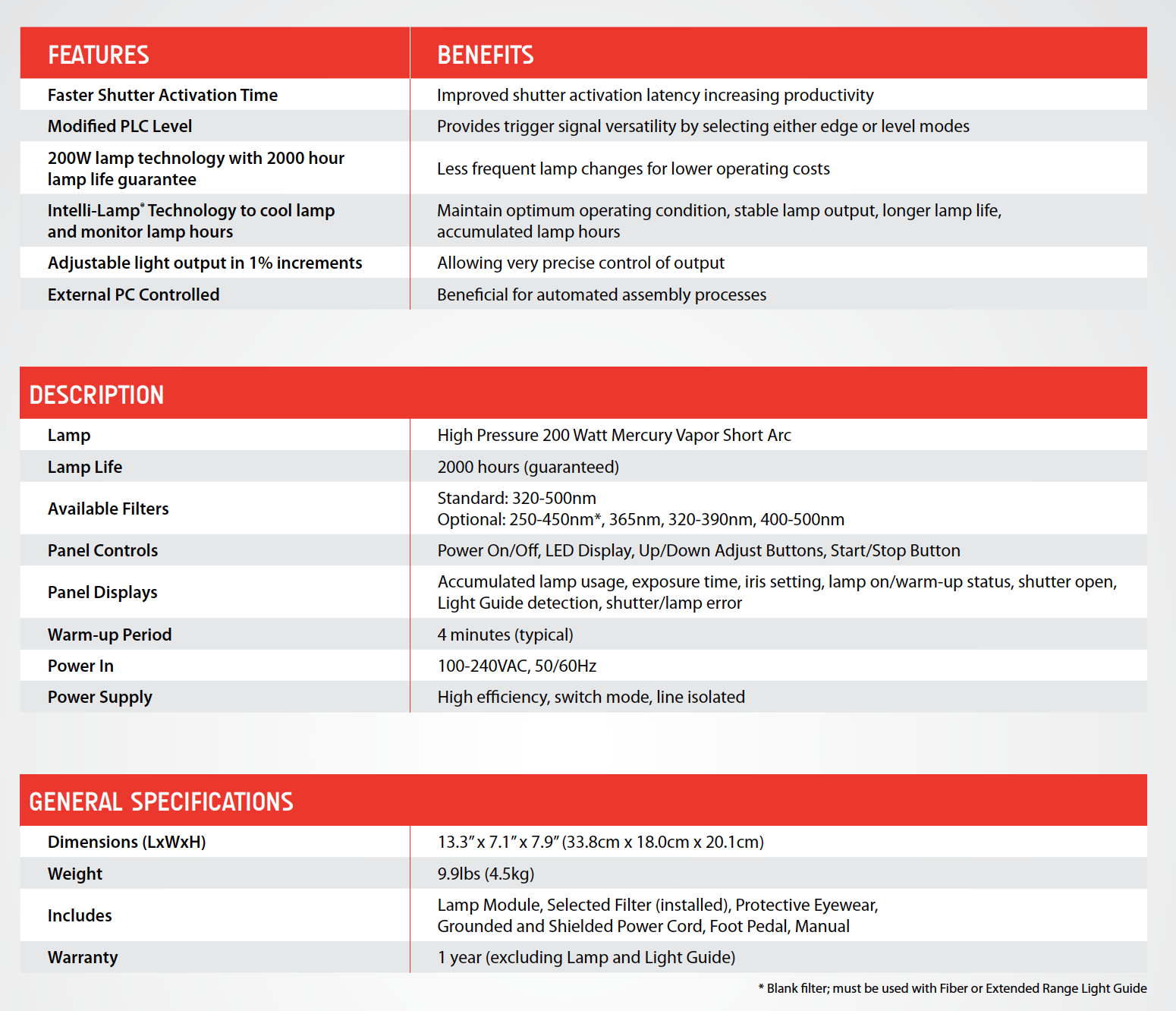 Light Delivery Options:
S2000 and S1500 Lamp Spectra
UV LED Spot Cure System (Mono Chromatic, 3 Wavelength Options)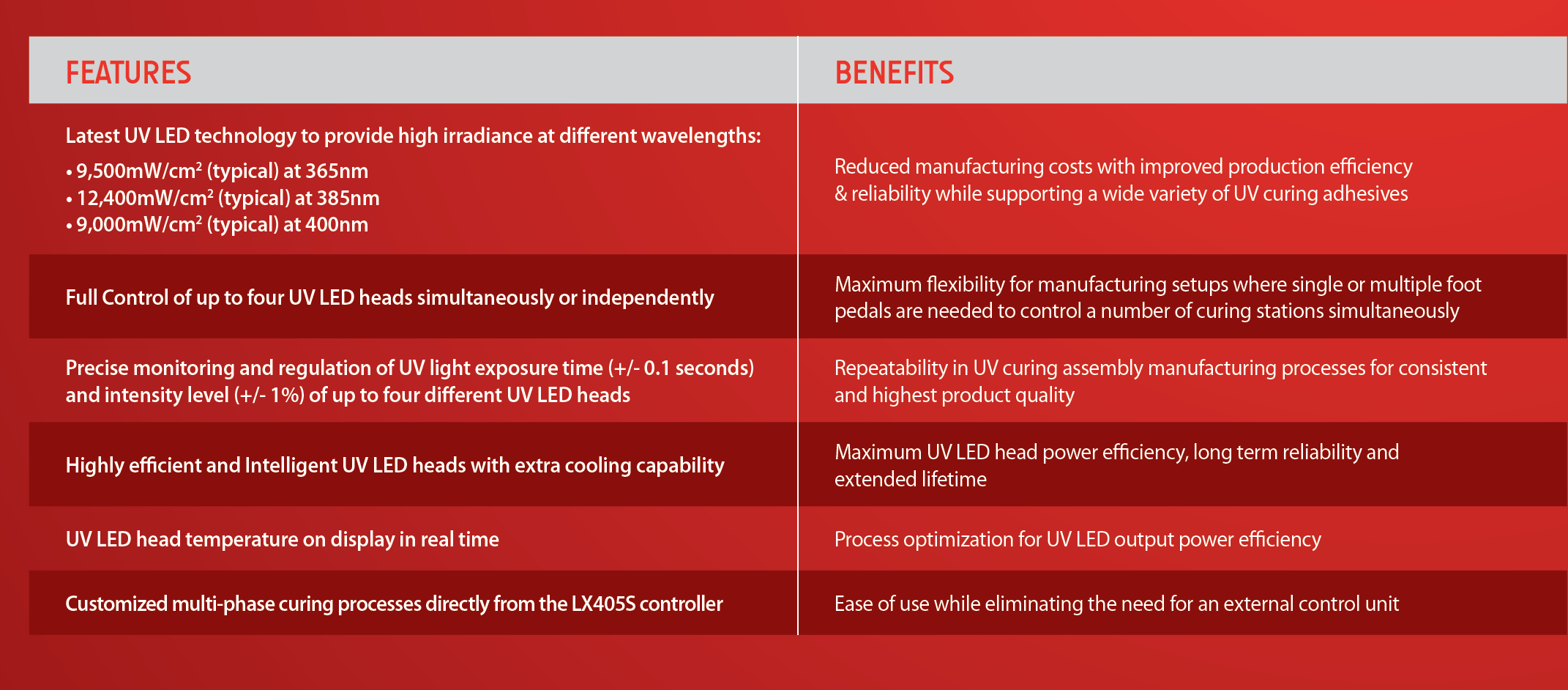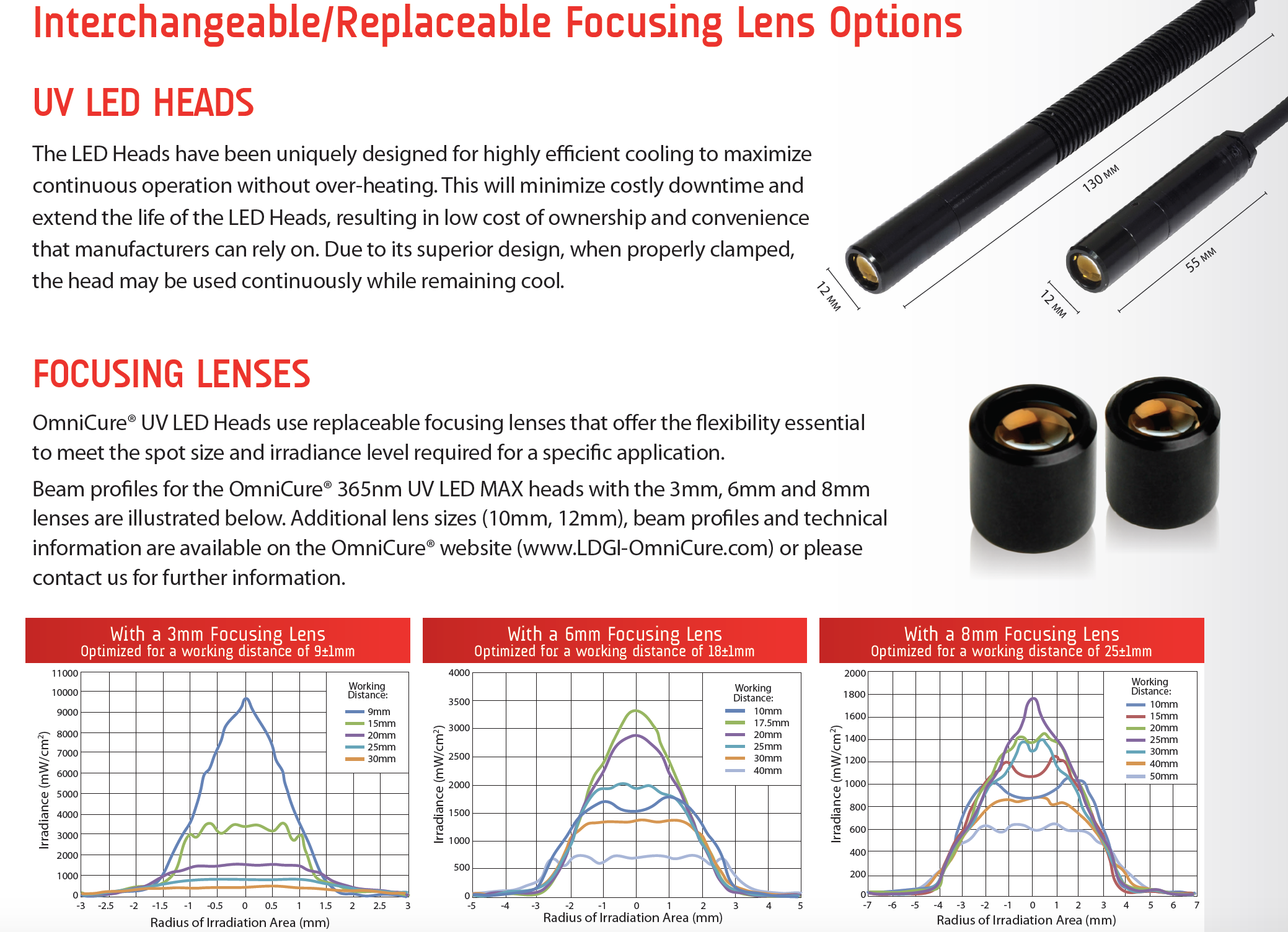 UV LED Power You Can Measure.
Contact Cadence Technologies for your Omincure UV Spot Curing Needs!
Cadence Technologies is the authorised distributor for Ominicure UV Cuiring systems and Xcite products in Singapore, Malaysia, Indonesia, Thailand, Vietnam & Philippines.